Have you ever dreamed of faeries? Or perhaps caught a glimpse of one ... beautiful, light,
airy ... magical and mysterious ... hovering outside your window, fluttering in your
flowerbed or dancing among the trees in the moonlight? Do these thoughts of faeries
carry your mind away to a place of timeless beauty and childlike enchantment?
A journey through LaLa's Faeryland will transpose those thoughts and dreams into a moment of reality
with this collection of faery poems and stories, beautiful images of faeries by amazing artists and much more.
Now drift off, if but for a moment, and visit with the Faeries in LaLa's Land.

If you have any questions or comments,
Please take a moment to sign the Guest Book.

Guests from around the world have stopped in to visit with the Faeries at LaLa's Land

Now every visitors individual location can be pinpointed throughout the world.
I would love to see where all of you come from as you pass through so please click below
and mark your spot on earth!

Faery Poems and Stories, Faery Images and Artwork,
Faery Trivia, Faery Definitions and more

Lots of faery-type items to buy online
Movies, books, figurines, posters and more

Links to other faery-related sites

Recipes to create faery delights



Is there something specific you are looking for and you don't have the time to browse?
Perhaps you need to find a faery story, poem or a particular piece of artwork?
Or maybe you're in search of a favorite artist, illustrator or writer?
Try one of these search engines. They're almost like ... magic!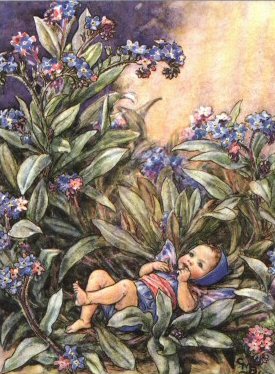 When the first baby laughed for the first time,
The laugh broke into a thousand pieces and
they all went skipping about,
And that was the beginning of fairies.
Sir James Matthews Barrie (1860-1937)


This site is listed in Fantasy Endeavours - a fantasy website directory.

---

Copyright Disclaimer: The material on this site was reproduced for enjoyment, review and information purposes only, and not for any commercial gain. Use of this material is not intended as a copyright infringement on any of the artists or any other entity's copyrighted material.